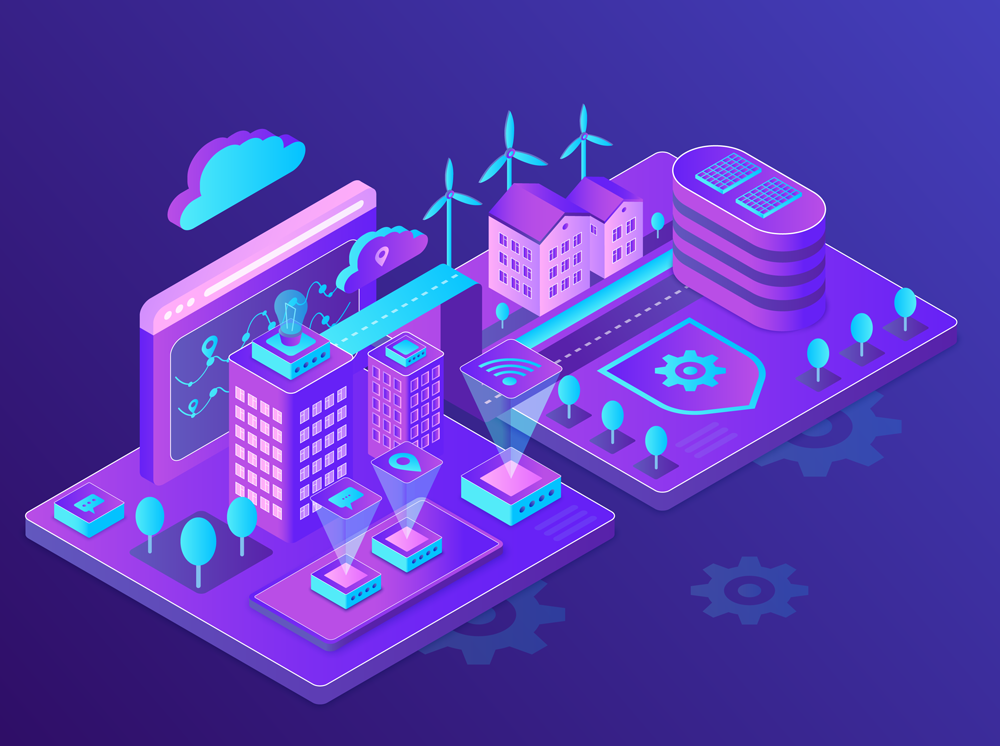 What Are WiFi Standards?
Posted at 08 Nov 2020 - 7 min read
Guest WiFi analytics are tools used to monitor and analyze the performance of guest WiFi networks in real-time. These tools provide insights into network usage, connectivity, and user behavior, allowing administrators to optimize the guest WiFi experience for their customers. Utilizing the latest WiFi standards created by the Institute of Electrical and Electronics Engineers (IEEE), guest WiFi analytics ensure a fast and efficient Internet connection for guests, improving the quality of service.
The Evolution of WiFi Standards
WiFi standards have constantly evolved since its launch in 1997 for better service quality and networking standards. WiFi standards indicate the precise mechanisms in operation for Internet connection. They operate as defined set of protocols that direct the functioning of a specific WiFi network you are connected to.
Baseline version 802.11 is the most encountered set of Wi-Fi standard that has been amended multiple times. WiFi standards are updated by the IEEE on regular basis. The prevailing standard is 802.11.ac whereas the newly upgraded WiFi standard 802.11ax, also called WiFi 6 & WiFi 6E, have been recently launched. However, it does not make the previous ones obsolete.
WiFi standards and speeds explained:
802.11a
Released in 1999, 802.11a IEEE standard operates in 5 GHz band to better suit the open space offices. It upgraded the 802.11 version which became inoperative over time.  The maximum data rate of 802.11a reached to 54 Mbps (megabits per second). However, the range of signals remained rather poor.
802.11b
This standard was also created in mid-1999, operating in 2.4 GHz frequency band. It came to be accepted as the ultimate wireless LAN technology in time. 802.11b has the capacity to reach a maximum data rate of 11 Mbps.
802.11g
802.11g is the model approved in 2003 which works at a band of 2.4 GHz and a maximum data rate of 54 Mbps. 802.11g standards were adopted for higher data rates including dual-band/tri-mod routers which led to widespread adoption of this standard.
802.11n (WiFi 4)
This amended the 802.11 WiFi standards in 2009 with an operating capacity of 2.4 GHz and 5 GHz bands simultaneously. Also called WiFi 4, the additional standard provided support for multi-user and multi-channel transmission. 802.11n standard was developed to support a fast maximum data rate, enabling a swifter connection speed at 600 Mbps.
802.11ac (WiFi 5)
This standard, also called WiFi 5, has been released by the IEEE in 2014. It included changes to 802.11n with additional features and has been used by the majority of wireless devices. The most remarkable modifications are the support for MU-MIMO (multi-user multiple-input and multiple-output) and supplementary broadcast channels at 5GHz band as well as inclusion of new antenna on singular routers.  The maximum data rate reaches up to 1.3. Gbps.
802.11ax (WiFi 6)
This standard, also called WiFi 6, has been designated to enhance the effectiveness of WLAN networks. The latest WiFi standards provide different sorts of simultaneous data split into various resource units at 80 MHz, as explained by the IEEE specification in September 2020. Overall, the total amendments amount to 30-40% improvements compared to the predecessor WiFi standards of WiFi 5. It is expected that the number of subcarriers will quadruple compared to the 802.11ac standard, which essentially means that WiFi routers will broadcast signals faster and in a network with more devices. Thus, ax upgrade offers swifter broadcast frequency at data rates reaching up to 10Gbps and 12 Gbps over diminished distances. The network capacity has also been improved by combined broadcast subchannels and upgraded MU-MIMO.
802.11ax (WiFi 6E)
WiFi 6E functions at an additional spectrum capacity of 6 GHz band. It includes higher performance and simultaneous data streaming with improved bandwidth as well as faster data rates compared to WiFi 6.
802.11be (WiFi 7)
This is expected to be the next upgraded version of IEEE 802.11 standard. Its enhanced technical features will enable functioning at improved frequency bands of 2.4 GHz, 5 GHz, and 6 GHz. Bearing the title "Extremely High Throughput", its peak speed is expected to reach up to 30 Gbps whereas the relevant figure is currently 10 gigabits per second for WiFi 6. The WiFi 7 is still in the development phase and it is not going to be launched anytime soon.
One of the most fundamental questions to ask is whether different WiFi standards can communicate with one another. Indeed, separate devices that are connected to the same WiFi network will be able to communicate without any restraints. However, two devices that are connected to access points with contrasting wireless standards may encounter problems in communicating with each other. The original WiFi standards of 802.11 has already been out of date whereas its successor a and b standards are about to become obsolete.