IPera Hosts Event At The Burj Al Arab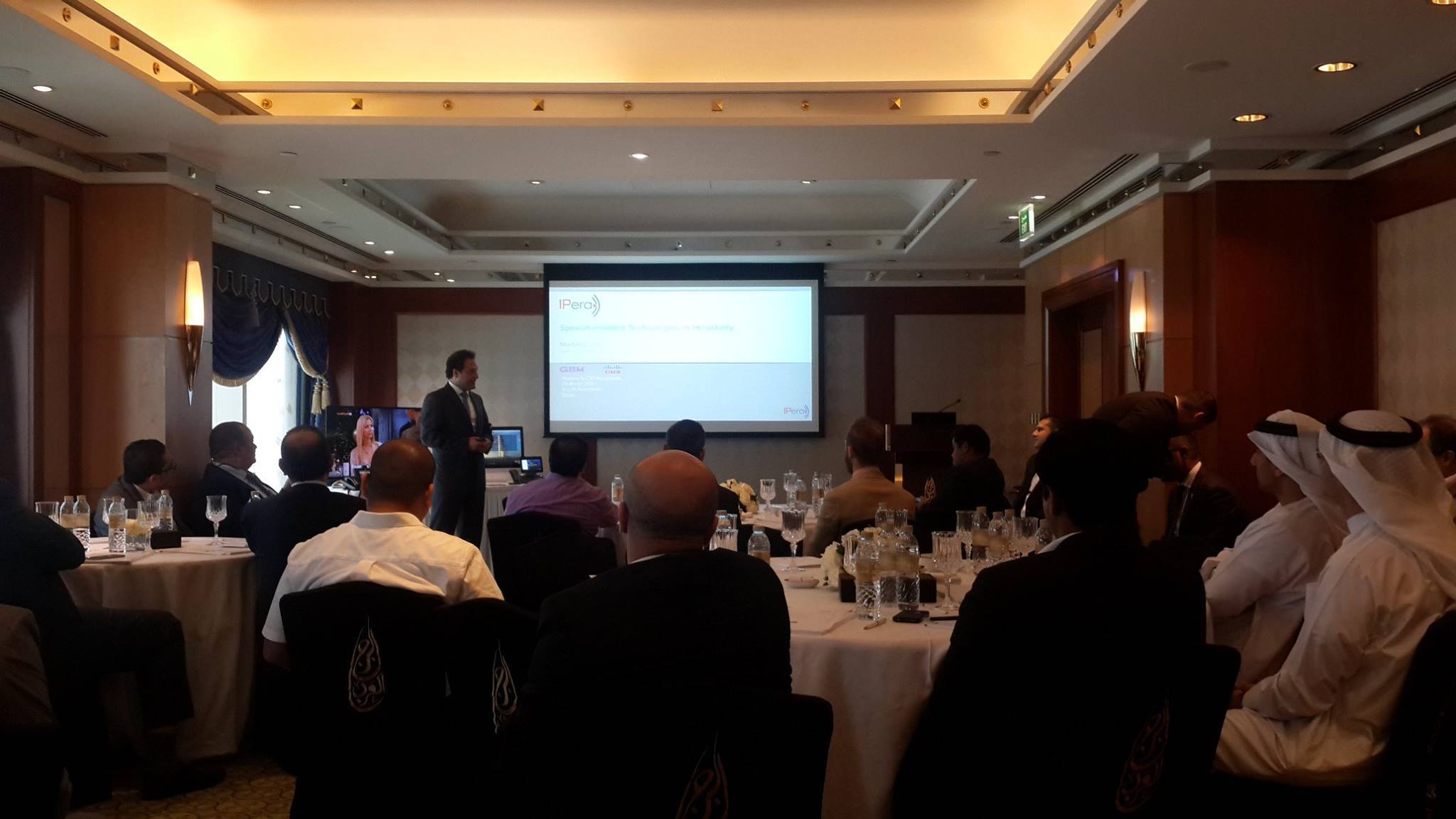 (25 Mar 2015 / Dubai ) Part of its regional marketing activities, the company has received 40 CIOs at the Burj Al Arab discussing the technology trends and challenges. Together with ecosystem partners, Cisco Systems and one of the regional key SI partners, GBM, IPERA has shared the latest developments in the cloud computing, wireless technologies, mobility, digital kiosk and signage systems. The company has also announced its new generation speech analytics products that are designed to streamline service centers operations and its possible applications in hospitality industry.
IPERA has established its MEA office in Dubai Internet City in October 2014 part of its expansion and growth strategy.
Dubai, United Arab Emirates, March 25, 2015