Join Us at Gitex 2023 in Dubai with Our Technology Partner, Cisco!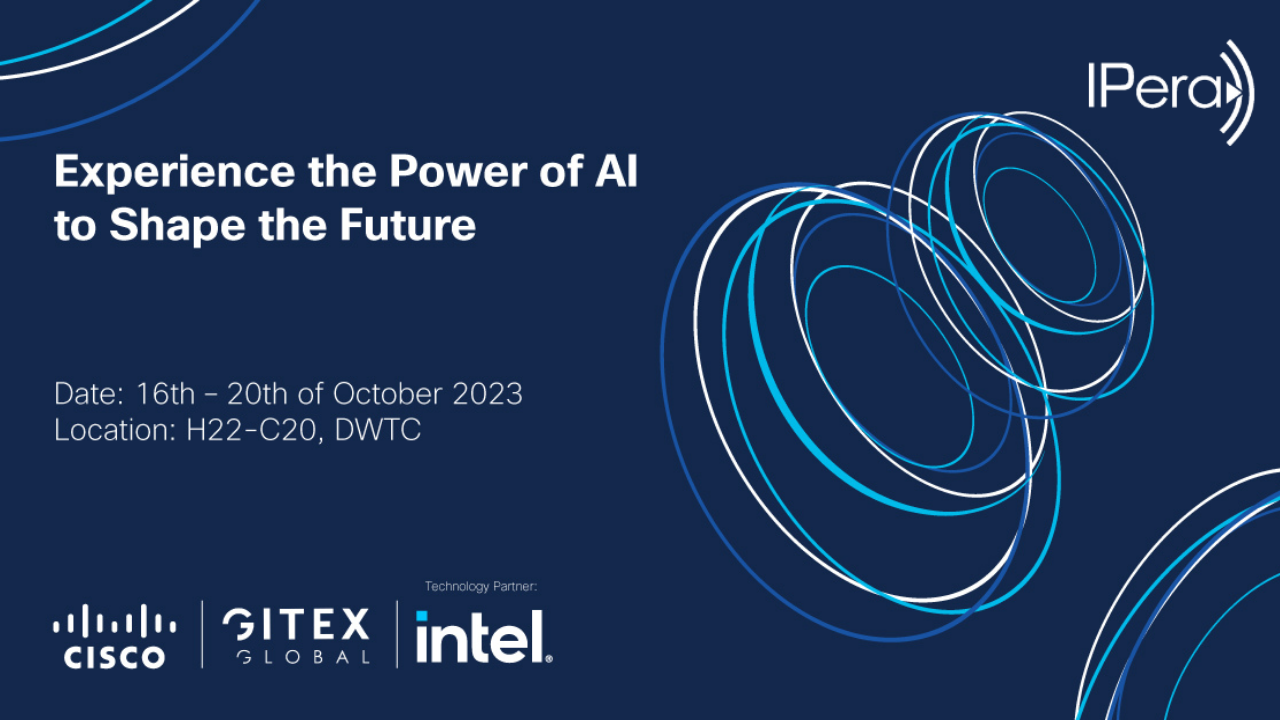 We are thrilled to announce our participation in Gitex 2023, the world's premier and most inclusive tech event. Mark your calendars for October 16-20, 2023, and make your way to the prestigious Dubai World Trade Centre in the heart of Dubai, UAE.
Under the theme "The Year to Imagine AI in Everything," GITEX 2023 promises to ignite innovation and elevate various sectors, including business, economy, society, and culture.
For IPERA.AI, a software company specializing in digitizing physical spaces, the journey towards embracing tech trends is a collaborative effort with our valued partners. That's why we're excited to return to GITEX 2023, following our successful presence in 2022, with our team that remains at the forefront of current global technologies.
IPERA.AI continues to enhance the digital customer experience, delivering unique solutions for various sectors such as hospitality, retail, shopping centers, healthcare, airports, gyms, cafés & restaurants, stadiums, smart cities, and workplaces. We leverage existing WiFi, BLE Beacons, indoor IoT, and sensor infrastructure to drive innovation.
Join us at the Dubai World Trade Centre as we proudly showcase our latest AI-powered customer journey software solutions, including Guest WiFi Analytics, IoT, Location-based Services, and AR Indoor Wayfinding. Collaborate with the world's leading tech experts to imagine AI integrated into every aspect of our lives!
This event will bring together tech visionaries, inventors, academia, researchers, and developers, all contributing to the global push for AI supremacy.
We'll be there, alongside our esteemed technology partner, Cisco, translating cutting-edge technology into practical business solutions that shape societies and propel us toward a brighter future.
We look forward to seeing you there!